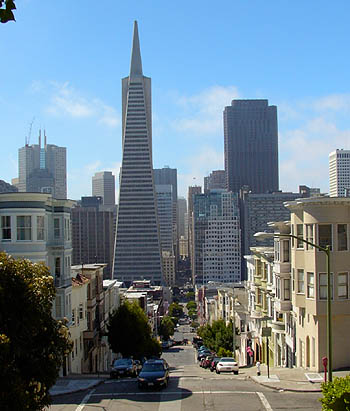 I look absolutely wonderful----NOT. Freakin' achne due to stress this week is still on my face! I hate achne... :[ I miss having perfect skin (okay...not perfect, but close!) Grrrrrrrr.....I'll just have to bring my MaryKay make up, because it's healthier and covers better than my covergirl. Blegh. I won't have to wear a lot of make up since I'll be a boy most of the time but I still need to look sort of flawless, I'll be Ayame for goodness sakes!! :O
Anywaaaaaaaaay~!!!!!!!! Going to eat out with my mom, she gets paid today and wants to take me out because I'll be gone to this AND Texas, she'll miss me... I'll miss my mom. ;~; I love my Mom. :D!
But yeah. Um. Pretty excited. I miss San Francisco *~*! & I love my cosplay group! (even though all of them couldn't make it to this, the ones I am closest to are).
Okay...going to go brush my bird's nest out and straighten this mop (my morning hair..I fell asleep after I showered so it dried crazy~)