Sunday, January 31, 2010
Okay so I took some of my friends (who happen to be in my cosplay group) with me to AOD. I had lots of fun and I know its said to be a small con, but there were a lot more people there then I thought there would be.....like a lot more. I had lots of fun and strangely never really got bored at all. Except when I was changing into my fubuki cosplay. It took me and Ne-Chan hours to get all those pieces on! (btw thanks again Ne-Chan) any-who I cosplayed shigure for most of Saturday until the masquerade judging. Okay,I have never really been in a masquerade, so when I went to sign up the lady said she needed to see me in my cosplay I was wearing for the masquerade before 4:00. I thought "hmmmmmm wonder why" I didn't really think to much about it and went to my fruits basket photo shoot with Sheik-chan and Callisto (sp) it was mucho fun! After a bit I looked at the time and noticed it was 3:00. Ne-Chan and I booked it to the room ( I was sad to leave (T.T) but ...you know how it goes) we tried to hurry but didn't have time to finish all the details. We thought...oh there just gonna see that we have one or...IDK! I'm an idiot I didn't know that was the judging! I had no make up (his thick eye liner) and some small pieces were missing. they asked me for a reference pic because they didn't know my character. so I asked if I could also have a bit more time to finish putting on my costume. They said that the line for judging would be down by then and that we could just come back in a lil bit. so we did that and we were juged.....I know, I know, I'm stupid.

So then we went back to the room till we had to meet up at the main events place again. While we were leaving the room we realized we had lost the room key and locked Ne-chan's staff in the room :( ...*sigh* -_-;.....then we had to get a new key.

ANYWAY!!!!!!! After that we went to the masquerade. When it was our turn they played the audio for the people behind us on accident and I did a lil bit of "stall" dancing (I DONT KNOW! MY MIND WENT BLANK!) It was fun over all and we didnt expect to win anything. There were some GREAT cosplayers there! But we ended up winning best of show! I was so excited. Maybe a little too excited but at that point I didnt care. I was just happy.

Oh! Did I mention I also meet Koi cosplay!?! It was sooooo awesome they were soooo nice! The next day I went from shigure in the morning to fubuki in the afternoon for some photo shoots and then to normal clothes and then we went home. :) yup! I left a lot of the secound day out but I wrote too much about the first day so I dont think you'd wanna here more :) but yeah that was my AOD experianc not to mention i turned 18 today wooohooo! ups (sorry for the novel!) sooooooo thanks for reading bye peopleS!
Saturday, January 30, 2010
by Steven Vivero
This is a total OMG.
Kilay-kun shared the good news! which made me as a disgrace to all Sunako-Kyouhei fan.
Gee! Can't stop the nosebleeds. :D
YES! this is already confirmed, way back last month.
There will be a live action version of my ever fave love story, "The Wallflower".
Most commonly known as " Yamato Nadeshiko Shichi Henge"
I am so excited , so elated and in the state of cloud 9.
all praises to Hiroshi, Akira and Josephine!
Another week has come to bring a moment of fame to some shameful individuals. And this week, since we have not found a shameful individual who is worthy of a spot. So... I have decided to give a spot to some idiots or attention whores or these "cosplayers"
On the day cosplay was invented, idiots from all over the world decided to call themselves cosplayers. For what reason do they want to be cosplayers? There are many reasons actually.
First we have this girl over here. This girl dreamed of being a cosplayer. She decided to take a pic of herself and call it cosplay.
But people didn't find anything "cosplay" about it. So she hired some pervographers to take her pic. Unfortunately she got raped by them and after that they took a pic of her.
After this incident she posted her pic in cosplay.ph and called herself a cosplayer.
Next we have this girl. She was blocking the way in a mall so the guard took a pic of her so she'd be banned there. After getting the pic from the guard she posted that pic in cosplay.ph and called herself a cosplayer.
And then we have this girl. She is eating crepes while wearing neko ears. To her this is cosplay.
Next we have a girl who failed photoshop class. She doesn't know what to do with her picture so she posted them on cosplay.ph and called herself a cosplayer.
During the holidays, a Christmas celebration took place. And it was the happiest moment for this girl. She was so happy that she wanted to share her memories to the world. Unfortunately she doesn't know how to use Multiply or PhotoBucket or FaceBook or those other sites. So she placed her pic in cosplay.ph and called herself a cosplayer.
As for this... This girl loves to dress in costume, Everyday she wears a different character. And this is how she cosplays.
This little girl on the other hand cut class and went to a convention. A lot of people were fooled by her and though she was a cosplayer.
And our final girl here has an issue. She couldn't keep her clothes on. So whenever she wears this.
and this...
And this...
She considers herself a cosplayer. For her it is rare to have normal clothes... Not just her but to all the girls here. Normal clothes are not costumes. You cannot cosplay without a costume. If you call those cosplay then I guess these cosplay.
That is not cosplay... THIS IS COSPLAY!
Anyways... That is all the time we have for this week. Tune in again next week to see who gets their shot of fame.
Wheee ! Can't believe the event is over!!!
Otsukare to all the performers, cosplayers, photographers and last but not leas to the Japanese Tsubasa club for organising!!!
Had a lot of fun playing games with my victims xD!!! Thank you to those who played! And thankies to everyone for taking my pics or saying hi to me !
Will work hard to churn pics and vids out soon !! Now for dinner! Tataaaa!!!
Hitsuzen Inc - Bacolod Core gathered last night at Von's place to celebrate.
And to have a meeting as well since it was the following group meeting since the January Opening Blast Shoot.
Woohoot! Pizza time! And everyone's Naruto-rutohan.
Happy Birthday Ban, Vench, and Pokun!
Burps.


Woohoot! Let's do it again!
Friday, January 29, 2010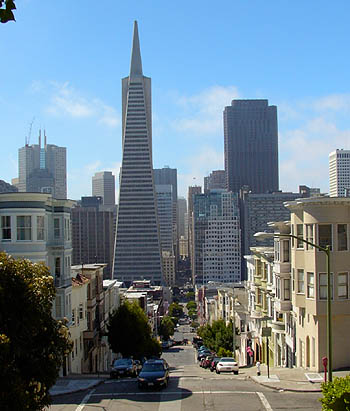 I look absolutely wonderful----NOT. Freakin' achne due to stress this week is still on my face! I hate achne... :[ I miss having perfect skin (okay...not perfect, but close!) Grrrrrrrr.....I'll just have to bring my MaryKay make up, because it's healthier and covers better than my covergirl. Blegh. I won't have to wear a lot of make up since I'll be a boy most of the time but I still need to look sort of flawless, I'll be Ayame for goodness sakes!! :O
Anywaaaaaaaaay~!!!!!!!! Going to eat out with my mom, she gets paid today and wants to take me out because I'll be gone to this AND Texas, she'll miss me... I'll miss my mom. ;~; I love my Mom. :D!
But yeah. Um. Pretty excited. I miss San Francisco *~*! & I love my cosplay group! (even though all of them couldn't make it to this, the ones I am closest to are).
Okay...going to go brush my bird's nest out and straighten this mop (my morning hair..I fell asleep after I showered so it dried crazy~)